tonight, we went to Chomp in Fullerton. check it out @ Chomp Sushi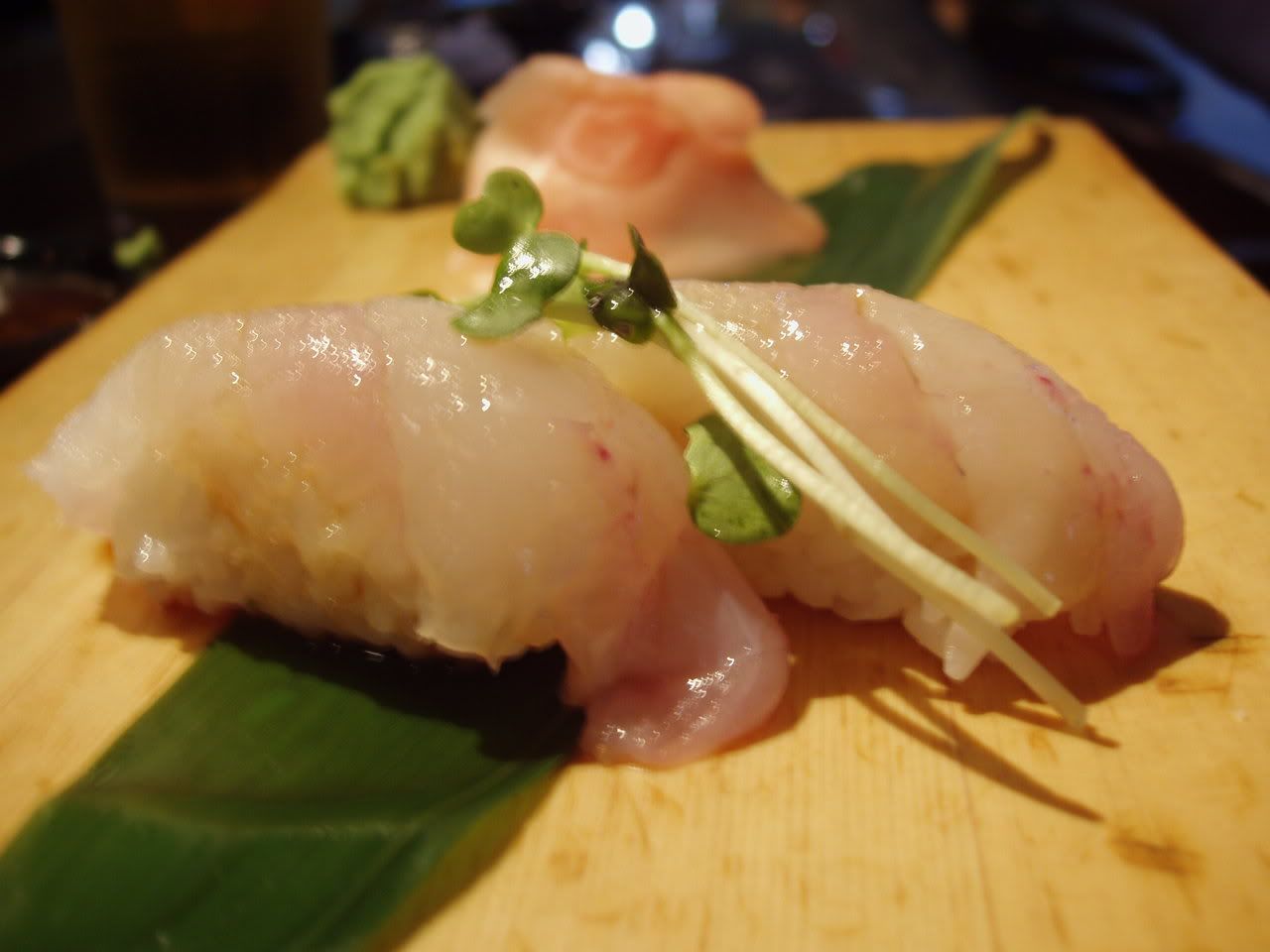 matt's halibut


matt really likes sushi.
i just look cute eating it.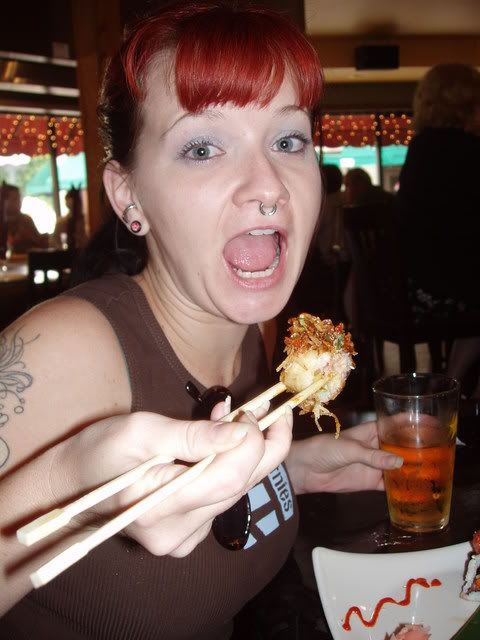 tornado roll -tempura shrimp, albacore, & avocado wrapped in fried potatoes...maybe missing a few ingredients...

we had more however, i'm not skilled in the art of sushi art yet...he he he
we had yakitori (chicken skewers), chow mein & spicy tuna rolls(8) with a ginger salad...
with a spicy tuna handroll, tornado rolls(8), halibut sushi(2), and beef chow mein.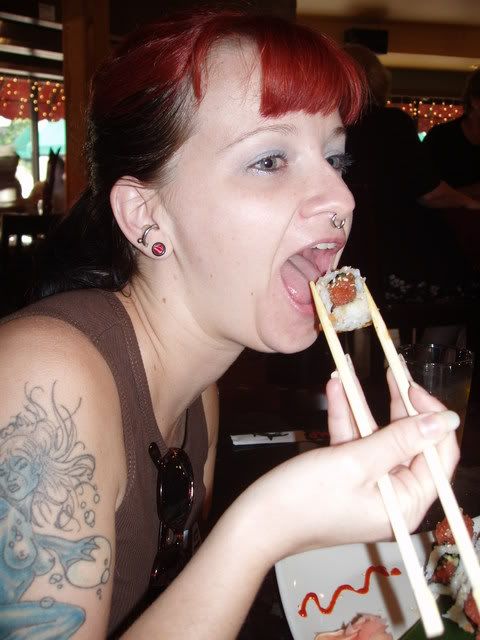 boy am i stuffed!!

plus, 44 oz. of Kiran Ichiban and 44 oz. of Sapporo.
then, we walked home!

leftovers:
beef chow mein
2 yakitori

because you know you'll be hungry in an hour!!